The Story
Reuniting Joe Hooker's house with his vineyard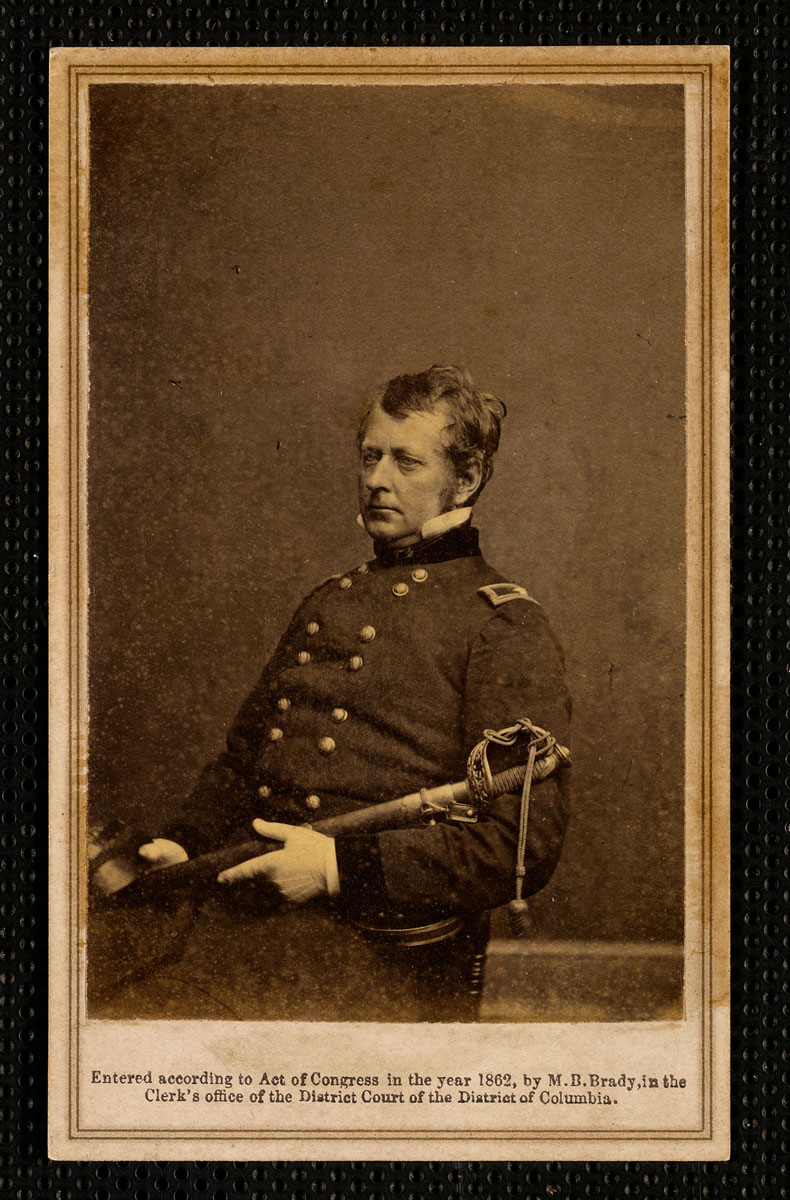 Joseph Hooker (left) and Original Land Grant Map (bottom right).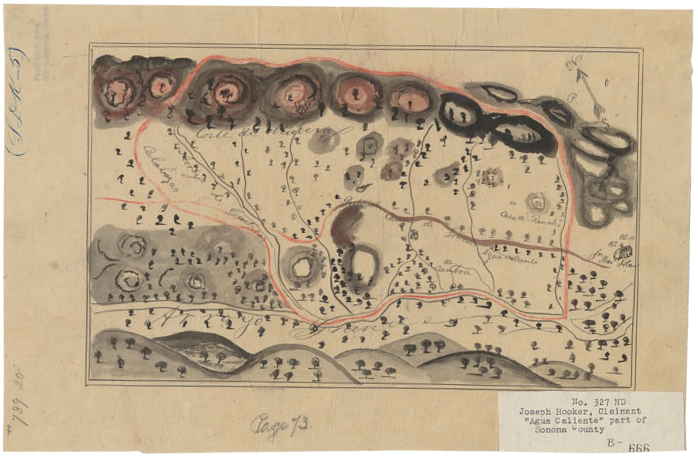 "To tell the truth, I just lost confidence in Joe Hooker." –Joseph Hooker
But we have not. Well, at least not in regards to his former home.
We never planned to open a tasting room. We sell most of our wine direct to our mailing list, and farming and making wine gave us more than enough complications to make life interesting.
But then in spring 2017, we came across an article from the paper saying the 1852 home of General Joseph Hooker on the Sonoma Plaza was up for rent for the first time in its history.
Run for years by the local Preservation League, the beautiful little saltbox house and museum was only able to open a few hours of a single day each week. Tucked into a charming little courtyard on the east side of the Sonoma Plaza, just a few dozen yards from the historic mission and barracks, the house rests in a shaded nook away from the bustle of Plaza foot traffic.
The house itself is a nineteenth-century precursor to modern-day IKEA. Called a "knockdown," the pre-cut house came around the horn from Sweden and was erected in the 1850s. Hooker was stationed in Sonoma at that time and was soon to buy a vineyard with his fellow military member William "Tecumseh" Sherman. Hooker soon sold the house to Catherine Vasquez and her husband Pedro, who lived in it for the next fifty years.
In 1973, the house was given to the Sonoma League for Historic Preservation and was moved from its site on First Street West to its present location on leased land just off the Sonoma historic plaza. After reconstruction and lots of support from locals, the house opened as the Vasquez House in 1976 and housed a library of historic records and a tea room.
In 2009, the name was changed back to the General Joseph Hooker House, and for the next nine years, the League used the house as a small museum about General Hooker and historic Sonoma.
In early 2017 the building came up for lease. As lovers of history, curators of the past and caretakers of Hooker's old vineyard, we couldn't pass up the opportunity to reunite the house with the wines from his historic vineyard. We've partnered with the Sonoma League for Historic Preservation to curate an exhibit of mid-19th century photos, maintaining the tradition of the Hooker House containing a small museum of Sonoma history.